We are a welcoming Catholic community called by God to live out the message of Christ in love and service to all people.
Somos una comunidad Católica llamada por Dios a vivir el mensaje de Cristo en amor y servicio a todas las personas.
Mass Times
Christ the Good Shepherd Adelanto
Sunday:
8:30AM – English
10:30AM – Spanish
12:30PM – Spanish
Weekdays:
Bilingual Masses at 5:00PM. Monday thru Friday.
Saturday:
4:30 PM – English (in Helendale)
6:30PM – Spanish.
ATENCION FELIGRESES
Programa del Semana para
Cristo el Buen Pastor Adelanto
Domingo:
8:30AM – Inglés
10:30AM – Español
12:30PM – Espanol
Durante la Semana:
Bilingue Misa a las 5:00PM. de Lunes a Viernes.
Sabados:
4:30 PM – Ingles (en Helendale)
6:30PM – Espanol.

---
First Saturday Devotion 9:00 AM.
Devocion del Primer Sábado 9:00 AM.
Friday/Viernes: No Youth Ministry.
Summer Office Hours: (June, July and August)
Monday - Friday (Lunes - Viernes) 8:00am - 2:00pm
Office Hours: (September - May)
Monday/Lunes: 8:00am-4:00pm
Tuesday & Wednesday/Martes y Miercoles: 8:00am - 2:00pm
Thursday/Jueves: 8:00am - 3:00pm
Sunday/Domingo: 10:00am - 2:00pm

Events
December

S

un

M

on

T

ue

W

ed

Th

u

F

ri

S

at

1
2
3
4
5
6
7
8
9
10
11
12
13
14
15
16
17
18
19
20
21
22
23
24
25
26
27
28
29
30
31
There are no upcoming scheduled events.
Confession/Confesión:
Monday, Tuesday and Wednesday 12pm-2pm (By appointment only)
Lunes, Martes y Miercoles 12pm-2pm (Solo con cita)
**Third Friday/Tercer Viernes 5:30 PM - 7:00pm
Adoration of the Blessed Sacrament/
Adoración del Santísimo Sacramento:
Monday thru Thursday/Lunes a Viernes: 8:00AM. - 2:00 PM.
Parish Mission Statement
We, the people of Christ The Good Shepherd Parish, in unison with the Diocese of San Bernardino have been called by the father, since our Baptism, to extend and proclaim the Good News of Jesus.
Accepting the challenge to be followers of Christ through the inspiration of the Holy Spirit, we are empowered through prayer and action to heal, to reconcile and to welcome all people as our communities grow in love, peace, and unity.
Nuestra Misión
Nosotros, la gente de la Parroquia Cristo El Buen Pastor, en union con la Diócesis de San Bernardino hemos sido llamados por el Padre, desde nuestro Bautizo, a extender y proclamar la Buena nueva de Jesús.
Aceptar el reto de ser seguidores de Jesuristo por medio de la inspiración del Espíritu Santo, tenemos el poder por la oración y acción de sanar, consolar y dar la bienvenida a toda la gente. Asi como nuestra comunidad crece en amor, paz y unidad.
Thank you everyone for continuing sending in your weekly contributions in.
You can still do so by either coming into the Parish Office during our business hours, going online and doing it through our Online giving or even mailing in your contributions to our PO Box 577, Adelanto, CA. 92301. We could not been able to continue to do what we can do without your help. May God bless all of you.
Gracias a todos por continuar enviando sus contribuciones semanales.
Todavía pueden hacerlo ingresando a la Oficina Parroquial durante nuestro horario de atención, conectándose en línea y haciéndolo a través de nuestras donaciones en línea o incluso enviando sus contribuciones a nuestro apartado postal PO BOX 577, Adelanto, CA. 92301. No podríamos continuar haciendo lo que podemos hacer sin su ayuda. Que Dios los bendiga a todos.
A Note from Father Canice
A Prayer of Divine love for Priests
'O Sacrament Most Holy, O Sacrament Divine, all praise and all thanksgiving be every moment Thine.' Blessed be the Holy and Immaculate Conception of the Most Blessed Virgin Mary, Mother of God, Mary Most Holy, Mary Queen of Divine Love, Patroness of Priests, pray for us and for our visiting priests, Fr. Emmanuel and Fr. Athanasius. God our Father, please send us Holy Priests, all for the Sacred and Eucharistic Heart of Jesus, all for the Sorrowful and Immaculate Heart of Mary, in union with all the Angels and Saints. Amen.
Una Nota del Padre Canice
Oracion del Amor Divino para Sacerdotes
'O SantÍsimo Sacramento, O Divino Sacramento, toda alabanza y toda gracia sean tuyas en cada momento,' Bendita sea tu Santa y Immaculada Concepción de la Santísima Virgen MarÍa, Madre de Dios, María Santísima, María Reyna del Amor Divino, Patrona de Sacerdotes, reza por nosotros y por nuestros sacerdotes visitantes, el Padre Emmanuel y el Padre Athanasius. Dios Padre nuestro, complacenos enviando Santos Sacerdotes, por medio del Eucarístico y Sagrado Corazón de Jesús, por medio del Doloroso y Immaculado Corazón de MarÍa, en unión con todos los Angeles y Santos. Amen.
Masses at Christ the Good Shepherd Church
Our parish, Christ the Good Shepherd in Adelanto, is now fully open for public masses. We have a 6:30pm Spanish Mass on Saturday and on Sunday, we have a 8:30am English Mass and a 10:30am and 12:30pm Spanish Mass. We also have our weekday Masses at 5:00pm from Monday through Friday. We can do Funerals, Weddings, Private Devotion and Exposition of the Blessed Sacrament, Quinceañeras and Baptisms. Our confessions are on Saturday from 3:00-3:45 pm or by appointment on Mondays, Tuesdays and Wednesdays from 12pm-2pm. Thanks and God bless.
Very Rev. Fr. Canice Okwudiri Nwizu
Misas de nuestra Iglesia Cristo el Buen Pastor
Nuestra parroquia, Cristo el Buen Pastor en Adelanto, estamos abierta para las Misas públicas. Tendremos una Misa los Sábados en Español a las 6:30pm. y los Domingos tendremos una Misa en Inglés a las 8:30am. y unas Misas en Español a las 10:30am. y tambien a las 12:30pm. También tendremos Misas de Lunes a Viernes a las 5pm. Hacermos funerales, bodas, devoción privada y exposición del Santísimo Sacrament, Quinceañeras y bautismos. Nuestra tiempo para confesión son los Sabados de 3:00-3:45pm o con una cita el Lunes, Martes or Miercoles de 12pm-2pm. Gracias y Dios los bendiga.
Muy Rev. P. Canice Okwudiri Nwizu
Weekly reading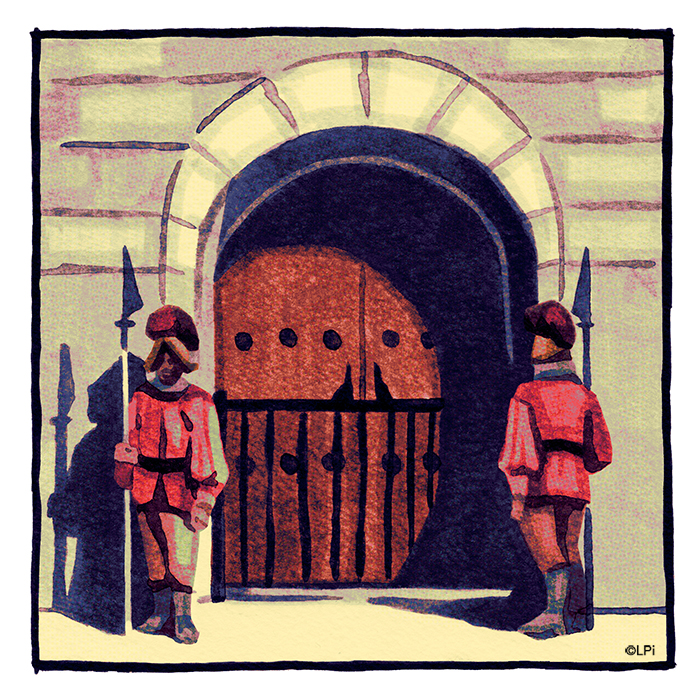 Weekly reading
Readings for the week of December 3, 2023
© Liturgical Publications Inc